I love fabric art!  It is just so rich with creative possibilities!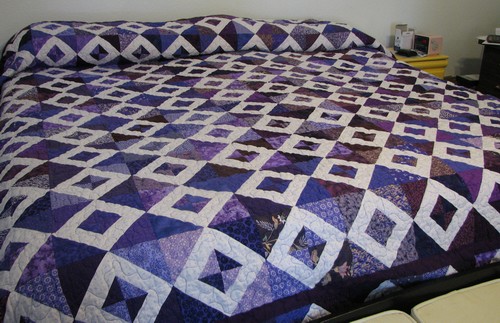 I've actually spent a lifetime with fabric.
It's become a part of who I am.
I was thinking about it the other day and it is hard for me to fathom that I have been working with fabric crafts for well over 50 years now.
I love the infinite design possibilities!  So much fabric, so little time!
A Few of My Fiber Creations
Check to see what's in my Etsy shop!
As I have time, I make and post some of my fabric creations in my Etsy shop. Take a look and see what I have currently available. My advice is that if you see something you really like, snatch it up right away, as I can not tell you when I may have a similar item in again. Thanks for looking!
Here in Arizona lots of people have Chihuahuas, so it seemed only right to make this cute little card. Haven't we all seen puppies so cute we want to carry them around in our pocket?  This card is in mainly neutral colors, accented with fringe and sparkle silk. I hope you enjoy the video tutorial!…
Read More