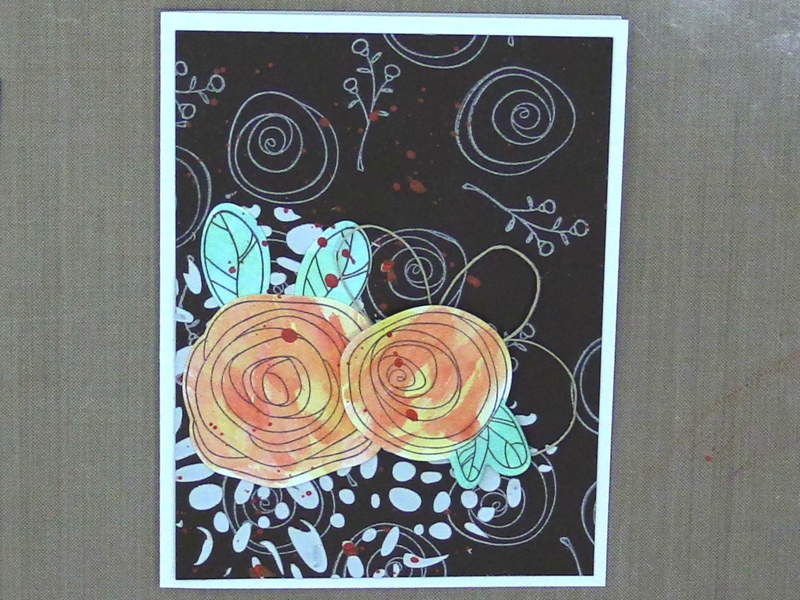 Flower Swirls Autumn Mixed Media Card
Hi everyone! Autumn is right around the corner. It is, I can see it! So in honor of Autumn I made this mixed media card. We play with ink, twine, modeling paste, stencils….all kinds of creative goodies!
The panel we work with is Cocoa Powder cardstock, a yummy brown. Add some Buttercream ink, modeling paste, and watercolor flowers…what's not to like?
Watch the video, and make your own welcome to autumn.
If you have any questions, contact me. All items can be purchased through the direct links below. If you would rather buy the finished card, go to my Etsy store at: www.cathycutspaper.etsy.com.
Measurements:
Cocoa Powder cardstock, 4″ by 5.25″
Buttercream cardstock, 1 sheet cut into 2 5.5″ by 8.5″ pieces. One piece will be for the cardbase, the other will be for stamping flowers and leaves.
Here are the products used in this tutorial:
As you add to your supplies and tools, bit by bit, you will find that you can make wonderful things with me at the drop of a hat! Please subscribe to keep up with all of the projects we will be doing. Enjoy the Journey!
Cathy